Sue Morrison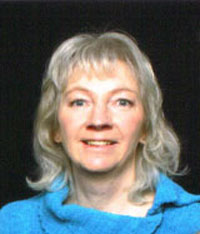 Working with people who have special needs is a part of who she is
For many years, Sue Morrison carried her passion for special needs beyond her work as a family counselor and into another longstanding passion: horseback riding.
The Special Needs advisor from Red Deer, Alberta, was a volunteer instructor for therapeutic riding for seven years before a back injury forced her to stop four years ago.
"I grew up with horses and was a rodeo queen," she says. "When I saw this [special needs equestrian program] I thought, 'Perfect, what a way to get two in one. I started as a volunteer and they snapped me up to become an instructor."
A memorable moment was when a girl in the program who had autism spoke her first words in the arena.
"When you do instructing," said Morrison, "you ask them to say, 'Walk on,' and the horse walks right away, so it's instant gratification. One day she just said, 'Walk on.' The parents were there and they cried, and everyone else clapped."
Morrison has a background in social work and has spent 25 years as a family counselor. For the last 15 years, she's worked in schools dealing with families and children who have a variety of challenges. She's been a Special Needs advisor for the last 10 years—a job that is "another way for me to connect with parents of children with special needs and help them work through difficulties. It's an extension of what I do."
Morisson says she gets the most enjoyment listening to the families talk to her about how their children are growing up and the improvements they're making. The Special Needs Project and the people who administer it are "fantastic—people who don't even know these families but care enough about them to do something."
Over the years, she has noticed a pattern related to the parents' stress levels in the workplace: "When I talk to someone in the project who seems to have the most support in their work setting I'm talking to a much happier, engaged worker—it frees them up to be a lot more productive than in a working environment where they have to cross all the t's and dot the i's."
Morrison's family has always been involved in special needs issues. Her children—aged 15, 19 and 22—all volunteered with the special needs equestrian program, and her husband is a rehabilitation practitioner who supervises group homes for people with disabilities.
When she's not working in the area of special needs, Morrison likes to be outdoors. She and her family are regular campers. She's also an avid hiker and gardener.